Our Weddings
Our best memories are the beautiful stories shared by happy couples who have held their weddings at St. Nicholas Abbey.
Ready to create your own love story? Contact our team to begin planning your special day today!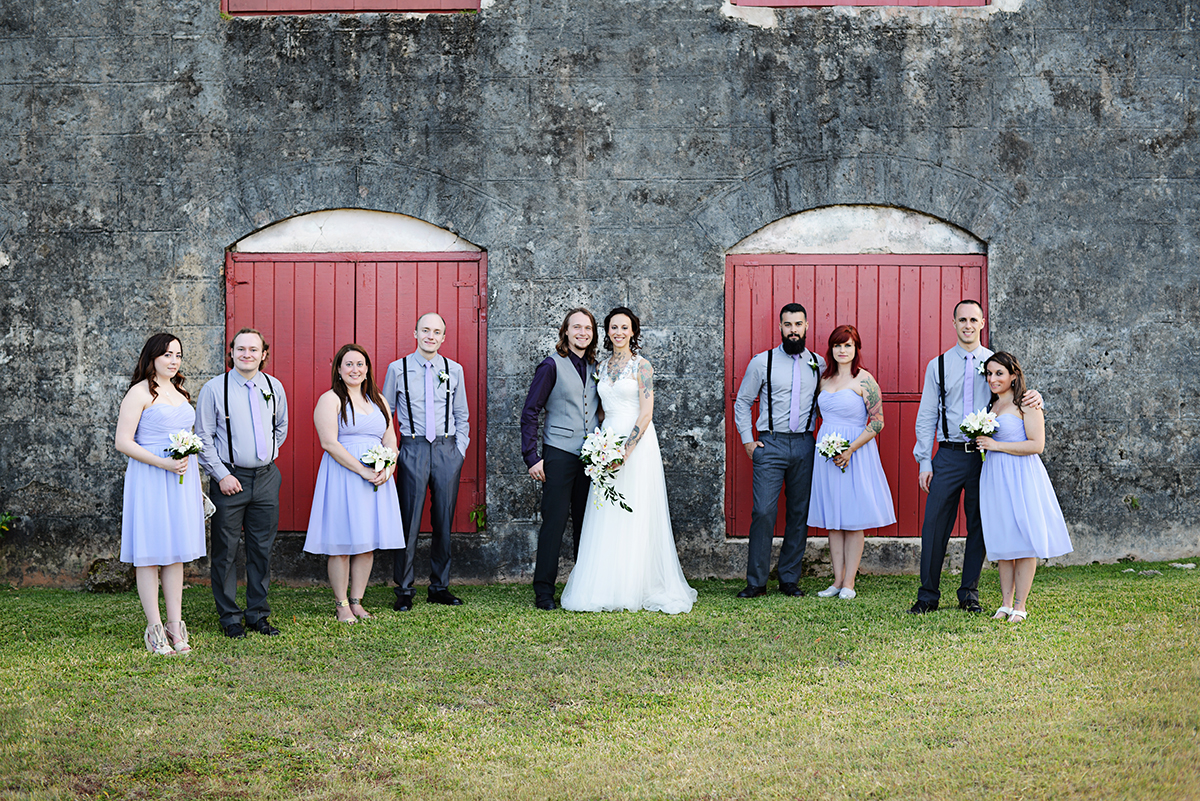 Scott & Amanda
My husband Scott and I absolutely loved having our wedding at St. Nicholas Abbey. Finding the location really was a dream come true. We both wanted to have a destination wedding that we could also stay at for our honeymoon, and we wanted to have our honeymoon in a beach setting. However, we did not want to get married on the beach. Our dream for the wedding venue was for it to be a garden setting, full of nature, and also for it to feel like a fairytale. I first discovered the Abbey in Martha Stewart's Wedding magazine.
In the pictures, and from the description, it seemed perfect, full of nature and charm. Being that it was also located in Barbados, having our wedding at the Abbey meant that we could have the beach honeymoon as well. When I went to visit the Abbey for the first time, my jaw dropped as it far surpassed my expectations. From my description, some photos, and my enthusiasm about the visit, my husband felt confident with the decision to have our wedding there. He saw the Abbey for the first time just a few days before our wedding, and the look on his face while walking around the property was priceless. St. Nicholas Abbey really was the beautiful, magical place that we both had imagined for our wedding.
We got married in an intimate section of the property, surrounded by nature, with the abbey in the background, and in front of a beautiful tree. Our guests were then taken through the house and to an open area between the house, the reception area, and the forest for cocktails. One of the details in this spot that we both loved was the iron chandelier hanging from a large tree in the center of the section. From there the guests entered the reception area that over looked the forest. I learned later on that when our guests arrived they were so floored with how beautiful the setting was, that many of them had explored and shot lots of photos before the ceremony began. There really are no words that can do justice to describe the feeling that we all had to be there together celebrating that amazing day. The magic of the Abbey set the mood along with the personal touches we created for the décor and music, and the attention to detail and experience of Lisa and Island Bliss Weddings. We will be forever grateful!
Click To Read More